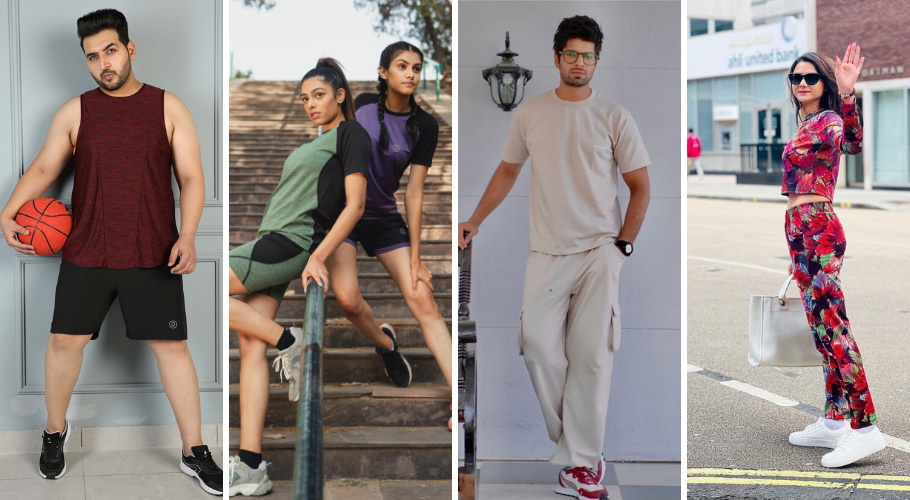 Transitioning from Gym to Street: Styling Athleisure Outfits
Introduction: 
In recent years, the athleisure trend has taken the fashion industry by storm, offering a perfect blend of comfort, functionality, and style. Athleisure outfits have become a go-to choice for individuals looking to effortlessly transition from the gym to the street without compromising on their fashion game. As a brand manager of Chkokko, an athleisure brand known for its high-quality products, we understand the importance of creating versatile and trendy pieces. In this blog post, we will explore some of the best athleisure products, including t-shirts, track pants, track suits, and co-ord sets, and provide you with styling tips to help you nail the transition from the gym to the street.
T-Shirts:

T-shirts are a staple in any athleisure wardrobe. Look for Chkokko's t-shirts crafted from premium materials that offer breathability and moisture-wicking properties. Opt for versatile colors like black, white, or gray, which can be easily paired with any bottom. Add a touch of style by choosing t-shirts with unique patterns, bold logos, or statement prints. Pair your t-shirt with leggings or joggers for a comfortable yet trendy look.

Track Pants:

Track pants are a must-have item for transitioning from the gym to the street. Chkokko offers track pants that are not only comfortable but also stylish. Choose between regular or baggy styles depending on your personal preference. For a casual street look, pair your track pants with a cropped hoodie and sneakers. To elevate your style, opt for track pants with contrasting side stripes or unique details.

Track Suits:

For a coordinated and fashionable athleisure look, track suits are a fantastic choice. Chkokko's track suits are designed with precision, ensuring a perfect fit and unmatched comfort. Whether you prefer a monochromatic or a vibrant look, track suits offer endless styling possibilities. Wear the jacket and pants together for a sporty look or mix and match them with other athleisure pieces for a more personalized style.

Co-ord Sets:

Co-ord sets have gained immense popularity in the athleisure realm. Chkokko's co-ord sets come in both baggy and regular styles, offering a variety of options to suit your preferences. These sets provide effortless coordination and are perfect for those who prefer a complete outfit without the hassle of mixing and matching. Experiment with different accessories like caps, sunglasses, or chunky sneakers to add a touch of your personal style.
Styling Tips:
Layering: Layering is a key technique to add depth and dimension to your athleisure outfits. Pair your Chkokko t-shirts with oversized hoodies or jackets for a stylish layered look.

Footwear: Sneakers are the ultimate footwear choice for athleisure outfits. Opt for bold and trendy sneakers that complement your overall look. Experiment with different styles and colors to make a statement.

Accessories: Accessories play a crucial role in completing your athleisure ensemble. Consider adding a stylish backpack, a sleek watch, or a statement belt to elevate your outfit.

Mix and Match: Don't be afraid to mix and match different athleisure pieces to create unique and personalized looks. Combine track pants with crop tops or co-ord sets with a denim jacket for a versatile style.
Conclusion: 
Transitioning from the gym to the street has never been easier with the rise of athleisure fashion. Chkokko offers a wide range of athleisure products, including t-shirts, track pants, track suits, and co-ord sets, to help you effortlessly achieve a stylish and comfortable look. Remember to experiment with different styles, layering techniques, and accessories to create your own signature athleisure outfits. Embrace the fusion of fashion and functionality, and make athleisure your go-to choice for everyday wear. Stay comfortable, stay stylish with Chkokko!