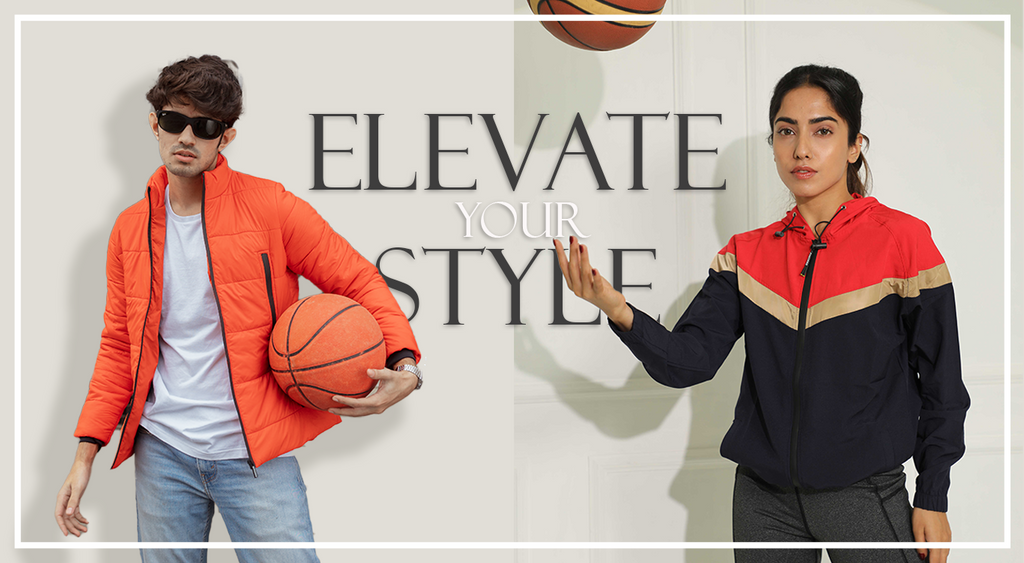 5 Ways to Improve Your Lifestyle With Chkokko's Performance-Driven Athleisure
Who said that fitness and fashion can't go hand in hand? well with Chkokko both can be balanced easily now. With leaving its strong footprints in the sportswear industry, chkokko understands the need to feel comfortable while working on fitness goals etc. We at Chkokko ensure that our broad range of performance-driven athleisure clothes fulfills the needs of both comfort and style in one go!
With this article, we will explore 5 pre-dominant ways that you can use to improve your lifestyle with Chkokko's Performance-Driven Athleisure

Style it out - When you work on your fitness, you do not want your clothes to be tightly fitted or even loose to the extent that you tuck in your T-shirts every time in your trousers. With Chkokko's relaxing and stylish sportswear, you can feel pleased in your body thereby dedicating all your focus towards the workout or any of your outdoor routine exercises.

Utilizing Optimal Compression- Think of it like this, a sportwear now even providing you the right muscle support, something very odd right? Well with Chkokkobrand, it's possible now. With Chkokko's innovative athleisure, you can utilize its perfect proportion of clothing style to give the right muscle support. This unique technique develops blood course, thereby minimizing muscle weakness to a greater extent.        
You can use this innovative technique for different purposes, it can be a long run, lifting heavy weights at the gym, or even doing HIIT, with Chkokkosportswear, your muscles will be all equipped to perform their best. 
Preventing Injuries- When working out on your big muscle parts such as your Legs or Chest, there are high chance that your usual sportswear can lead you to injuries as well. Now let us explain how Chkokko comes into the role here, oftentimes with a lot of sportswear, the full range of motions isn't easy to do, and that surely leads to injuries as well.
Our sportswear at Chkokko has been dedicatedly structured to help you with a full range of motion. It can be your squats, bench press, or less press as well, our garments don't come as a hindrance in your movement while doing certain exercises.  
Eradicate the moisture- Now having moisture while working out is a very usual thing but by far it's the biggest issue that anyone from the fitness industry can feel while reading this. A lot of times, moisture becomes an obstacle while we are giving our level best in working out in the gym or even practicing some outdoor activity. However, with Chkokko, you can say forever goodbye to this problem. By wearing Chkokkosportswear, you can use its moisture-wicking technique, you can make sure that your clothes are dry and adjustable throughout the exercise. While you are working with your gym partner, he/she will be impressed with your presentation.
Using Temperature Regulation Feature: Chkokkosportswear includes thermal-regulation features, which can help you stay comfortable in a range of temperatures. We make sure that you can use Chkokkosportswear at any temperature and they are particularly beneficial for you irrespective of an extremely hot or cold region. In cold weather, you can find Chkookosportswear with insulating properties, and in hot weather, moisture-wicking and cooling fabrics can help regulate your body temperature.
What Makes Us Unique In The Industry?
Presently, Chkokko has been making sure that they cater to all types of generations, their sportswear should not just guarantee comfort, but class, style, and a sense of fulfillment during the workout as well.
At Chkokko, our clothes aren't just well-designed for fitness sessions, but you can even wear them for your travel meetings as well, and then you can also easily style them at your convenience. 
End Note
With the above-mentioned 5 ways, such as Style, Temperature Regulation Feature, Eradicating moisture, preventing injuries, and Optimal Compression, you can be all assured about balancing convenience and class.
Thereby, whether you're an experienced athlete or simply beginning your fitness procedure process, Chkokkosportswear makes you one step ahead to accomplishing your fitness objectives in style.