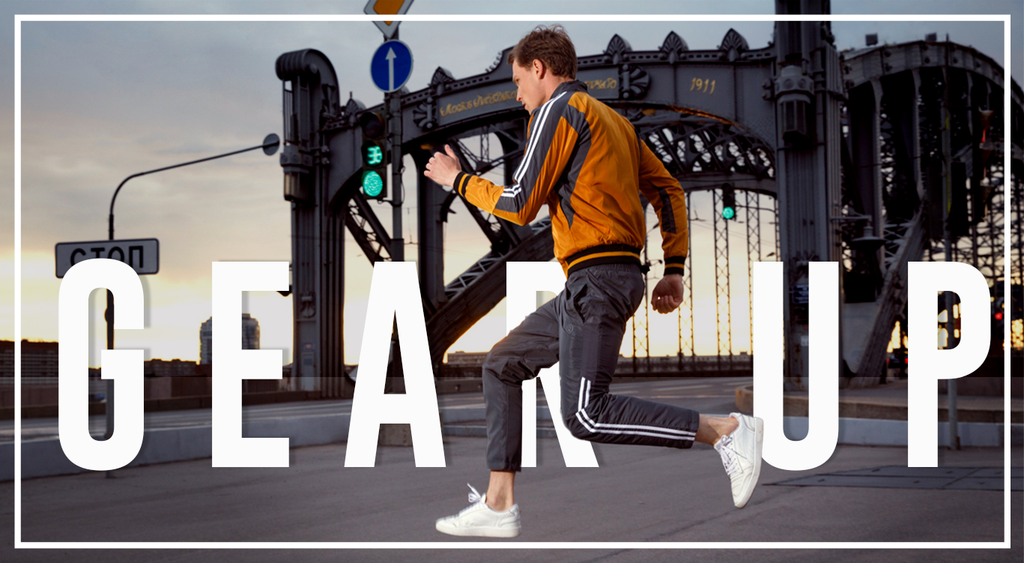 Affordable Athleisure: How Chkokko Makes Quality Accessible
In recent years, athleisure wear has taken the fashion industry by storm, blurring the lines between comfort and style. Athleisure combines the best of both worlds, allowing individuals to seamlessly transition from the gym to the streets without compromising on fashion or comfort. While the demand for athleisure continues to soar, the price tags on many popular brands can leave consumers feeling discouraged. Enter Chkokko, a brand that has revolutionised the athleisure industry by making high-quality activewear accessible to all.
Quality Meets Affordability:
Chkokko's commitment to providing quality athleisure wear at affordable prices sets it apart from the competition. The brand understands that fashion should not come at the cost of your wallet, and it has made it its mission to offer customers the best of both worlds.
One of the ways Chkokko achieves this is by maintaining control over the entire production process. From designing to manufacturing, Chkokko ensures that every step of the process is efficient and cost-effective. This vertical integration allows the brand to cut out unnecessary middlemen and pass the savings directly on to consumers.
Innovative Materials:
Another key factor that enables Chkokko to provide affordable athleisure wear is its use of innovative materials. The brand is constantly researching and experimenting with new fabrics and technologies to create high-performance activewear that doesn't break the bank.
Chkokko sources its materials from trusted suppliers, focusing on quality and durability. The materials used in Chkokko's products are not only comfortable but also designed to withstand the rigors of daily wear and intense workouts. This ensures that customers get the best value for their money, as Chkokko products are built to last.
Stylish Designs:
Chkokko understands that athleisure is not just about functionality; it's also about style. The brand offers a wide range of stylish designs that cater to different tastes and preferences. Whether you prefer bold and vibrant patterns or classic monochrome options, Chkokko has something for everyone.
By staying attuned to the latest fashion trends and customer feedback, Chkokko consistently releases new collections that keep customers excited and engaged. This commitment to staying stylish while remaining affordable ensures that Chkokko maintains its position as a leader in the athleisure industry.
Inclusive Sizing:
Chkokko is dedicated to promoting body positivity and inclusivity in the fashion industry. The brand offers a diverse range of sizes to accommodate all body types, ensuring that everyone can enjoy the comfort and style of athleisure wear. From petite to plus-size, Chkokko strives to make its products accessible to all.
The brand's inclusive sizing is not just a marketing strategy but a genuine commitment to serving its diverse customer base. Chkokko believes that everyone deserves to feel confident and comfortable in their activewear, regardless of their size or shape.
Exceptional Customer Service:
Chkokko's dedication to customer satisfaction goes beyond its products. The brand takes pride in its exceptional customer service, offering prompt assistance and support to address any concerns or inquiries. This commitment to excellence helps build trust and loyalty among customers.
Chkokko also values customer feedback and uses it to continually improve its products and services. This customer-centric approach ensures that Chkokko remains responsive to the evolving needs and preferences of its clientele.
In conclusion, Chkokko has made a significant impact in the athleisure industry by providing high-quality activewear that is affordable and accessible to all. By prioritising quality, innovation, style, inclusivity, and exceptional customer service, Chkokko has become a go-to brand for those seeking athleisure that doesn't compromise on either comfort or fashion. With Chkokko, you can confidently embrace the athleisure trend without breaking the bank.