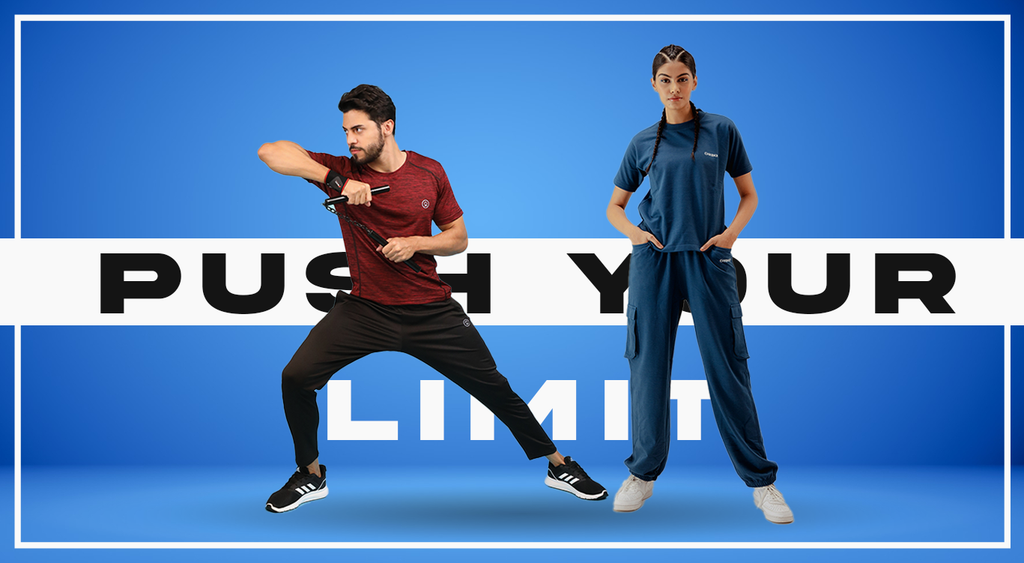 The Versatile Wardrobe: Transitioning from Workout to Loungewear with Chkokko
In today's fast-paced world, versatility is the name of the game when it comes to our wardrobe. We all want clothing that can effortlessly adapt to our multifaceted lives, allowing us to transition seamlessly from one activity to another. Chkokko, a brand that's making waves in the world of activewear, understands this need perfectly. With their range of garments, you can go from an intense workout to a cosy lounging session without missing a beat.
The Blend of Comfort and Style: 
Chkokko is renowned for crafting garments that effortlessly blend comfort and style. Take, for example, their leggings. Whether you're hitting the gym for an intense workout session or just lounging at home, Chkokko's leggings provide the perfect balance of flexibility and support. With a wide variety of colours and patterns to choose from, you can go from workout mode to relaxation mode without needing to change your outfit.
Seamless Transition from Gym to Street:
One of the standout features of Chkokko's activewear is its ability to transition seamlessly from the gym to the street. The athleisure trend is here to stay, and Chkokko's pieces are designed to keep you looking stylish no matter where you are. Pair their high-waisted leggings with a chic oversized hoodie, and you're ready to conquer the urban jungle in style. The moisture-wicking fabric ensures you stay fresh, even during the busiest days.
Layering for Versatility:
Chkokko offers a range of layering options that are perfect for transitioning from workout to loungewear. Their lightweight jackets and hoodies are not only great for keeping you warm post-workout but also make for stylish additions to your everyday wardrobe. Throw one over your workout tank, and you're ready for a casual coffee date with friends.
Luxe Loungewear for Maximum Comfort:
Chkokko's commitment to versatility doesn't stop at the gym or the street. Their loungewear collection is designed for maximum comfort without compromising on style. The soft, breathable fabrics used in their loungewear pieces make them ideal for winding down after a long day or enjoying a cosy weekend at home.
Effortless Mix-and-Match:
What truly sets Chkokko apart is the ease with which their pieces can be mixed and matched. The leggings that you wore for your morning yoga session can effortlessly become part of your loungewear ensemble when paired with a comfy tee or sweatshirt. This mix-and-match versatility reduces the need for an extensive wardrobe, making Chkokko not only a stylish choice but also an environmentally conscious one.
Quality that Lasts:
Investing in versatile clothing means looking for quality that lasts. Chkokko's commitment to durability ensures that their garments withstand the test of time, maintaining their shape and colour through countless washes and wears. This longevity not only adds to their value but also reduces the environmental impact of disposable fashion.
Embracing Sustainability:
Chkokko takes sustainability seriously. Their garments are made from eco-friendly materials, and they have implemented sustainable production practices. By choosing Chkokko, you're not only enhancing your wardrobe's versatility but also contributing to a more sustainable fashion industry.
Conclusion: 
In a world where our lives are a constant juggling act, having a versatile wardrobe is a game-changer. Chkokko understands this need and has crafted a range of garments that effortlessly transition from workout to loungewear, street to home. Their commitment to comfort, style, and sustainability make them a go-to brand for those looking to simplify their wardrobe without sacrificing on quality or fashion.
So, whether you're heading to the gym, meeting friends for coffee, or simply relaxing at home, Chkokko has you covered. Embrace the versatility of Chkokko's garments, and make every outfit a statement of comfort and style. Your wardrobe will thank you, and so will the planet.